28 Apr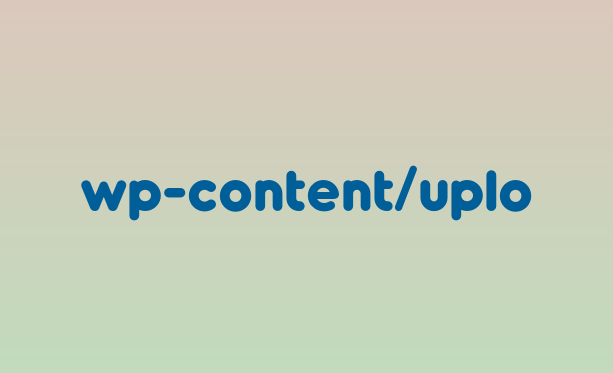 My mom deserves to win a $250 SkinCare Rx gift card because she is always putting herself second and for once she deserves to have herself put in first place. She is kind, giving, selfless, strong, and amazing! I remember when my son was born. I always thought I would have to call my whole family and tell them to get to the hospital because I was going to have a baby but it didn't happen that way. My Grandpas brother died so half of my family went to San Diego for the funeral and my mom decided to stay with me because I started seeing my doctor every week because my stomach was measuring smaller and smaller with each visit.
I went to go pick my mother up the morning of my appointment and she asked me, 'Aren't you going to get cleaned up?' I was cleaned up! I couldn't sleep all night so I took a shower at about three a.m. thinking it would make me feel better but it hadn't so I decided to get ready for the day. Yeah it was about five hours before I had to get to the appointment but hey at least I showered!!
I sat around playing solitaire while waiting for her to get ready and then we headed to the doctor. I hadn't known it then but my mom was going to be my bestfriend and in a way my significant other. I had a lot of decisions to make and luckily I had her there to help me. We went into the sonogram room and started getting ready to hear the measurements of the baby when I hear the doctor say, 'Oh I can't find his head.' 'WHAT, my son is going to be headless?' 'No, his head is in the birth canal and is ready to come into this world.' I couldn't think, my heart was pounding, my words were all coming out in one jumbled sentence and I felt as though I was in an outer body experience.
I was sent over to the local hospital to wait for Life Flight and for them to monitor the baby. I wasn't there longer than an hour and in that time my mom made arraingements for me at work, got our clothes and called the family she could get a hold of on the phone.
We waited what seemed like forever before they decided to take me by ambulance because Life Flight was out on another call. The ambulance was being driven by an old school mate of mine and so we had a lot to talk about! lol All the while my mom was there checking on me and making sure I was okay. We made it to the hospital and I thought they were just going to send me home after giving me the once over.
Mom stepped out for a moment to see if she could get my dad on the phone(he was in San Diego)and when she came back they were giving me an epideral. I was panicked because nobody would explain to me why or what wa going on. My mom came over and stroked my hand as the doctor explained to me that my sons heart rate was declining and if they didn't do an emergency c-section then he wasn't going to survive. Once it was explained me that my sons life was on the line I let them do what they needed to do.
The nurses came in to get me to take me into the operating room and asked if my husband was going to be in there, I said, 'No, I am not married.' They asked if I had anyone in mind that I would like to go in with me and before I could say my mom, she already had the white suit and hair cap on and was about done putting the shoe covers on. I didn't need to ask her to step up, she just did it.
They were moving rather quickly and my personality and sense of humor aren't always welomed or doesn't come out at the best moments or in certain circumstances so as you could imagine they must have thought I was a psych patient. They began to put the blue sheet up between my top half and bottom half and I joked with them about why they had to put it up. I told them that they put that up so I couldn't tell if they were doing something wrong and not to worry that Iwouldn't sue if something did go wrong. Yeah it was a crazy time with crazy jokes. My arms were strapped out to my sides and I couldn't turn around and run for the door.
My mom continually stroked my hair and made sure to tell me that everything would be okay. They began to cut and unfortunately they didn't have time to wait until the epideral kicked in before they had to start taking my son out. I was trying really hard not to move when I heard the doctor tell me that they were ready. He explained each step as he went along(so I wouldn't joke about the sheet anymore)he was very informative when I had questions to ask and was very willing to answer them. He was getting closer and closer and then I heard him say, 'I can see his legs and I am getting ready to cut into the placenta to grab him; it may take a minute because I have to get his head out of the birth canal.'
I didn't hear any talking for a while and then I heard, 'It's a boy!' I wasn't shocked because whether or not it was a girl it was going to be a boy. I couldn't have a girl knowing what type of girl I was when I was younger. My mom shouted, 'He has a lot of black hair!' I replied, 'Are you sure it's black and not red, because sometimes red hair can look dark and it's not.' 'Nope, it's black,' she said. I was relived. The nurse brought him over once he was covered and let me give him a kiss on his head before they whisked him off to the NICU(Newborn Intensive Care Unit).
My mom was beaming just as bright as I was. I told her that she could leave me to go be with my son that he couldn't be alone. I also sent her with some very important instructions:
#1 Make sure they spell his first, last and middle name right
#2 Make sure his hair wasn't red
#3 Make sure they are taking care of him
#4 Make sure he knows I will be with him as soon as I can
Once they stitched me up and put me into my private room, I was ready to go see my son except I couldn't keep my eyes open. My epideral finally kicked in along with the pain medication. I was asleep when I heard the door creak open and I saw my moms shadow in the doorway. I was relieved to see her and yet a little upset that she wasn't with my son. She explained to me that they kicked her out while they switch shifts. I wasn't sure if that was a good thing or a bad thing. I didn't feel like I needed her and that my son needed her more than I did. She stayed with me until the shift change was over and then she was gone again.
I can't say that I was jealous that my son was getting all of my moms attention but I was wanting her probably as badly as he was wanting me. She was absolutely amazing, she didn't leave the hospital or mine or my sons side once, she stayed with my son while I went accross the street to shower, or went downstairs to get something to eat.
Looking back, I don't think I would have been able to keep it all together without my mom by mine and my sons side. I didn't have to ask her once for anything, she seemed to know exactly what or why I needed something. My mom has continually been there for me and my son and I couldn't imagine it any other way!
Although my mom is always putting herself second, she will alway's be #1 to me!
That is just one of the reasons why my mom is the most Beautiful Mom in the world!
SkinCare Rx is hosting a Beautiful Mom giveaway and it is really easy to enter. Visit the Beautiful Mom post on SkinCare Rx and tell them why your mom deserves to win a $250 gift card to SkinCare Rx!
Hurry because they are only accepting entries until May 5th and choosing the winner May 6th!
Good Luck!!
Disclosure: I was not compensated for the post, if I refer the most entries, I will win a $50 gc to SkinCare Rx. The opinions expressed are that of my own & others' may differ. For more information visit my Disclosure Policy.