26 Jun
Tattle Tale Tuesday is when I would like to share things that are funny, sad or just plain crazy that our families are doing. I would love it if you shared too;)
My son has been having fun with a bow and arrow that he received for his birthday last year from his uncle. Well he is at the age where you can't tell him how to do things, he has to learn the hard way!
While he was shooting, he would get his arrow on the bow and just shoot, instead of getting set up to take the shot.
Well he had a nice little bag that we had drawn a bulls-eye on and when he got up to shoot, he didn't line up or aim and the arrow hit the pole of the swing set and flew back at him. He was scared but then turned and said, "Luckily I am a quick dodger!"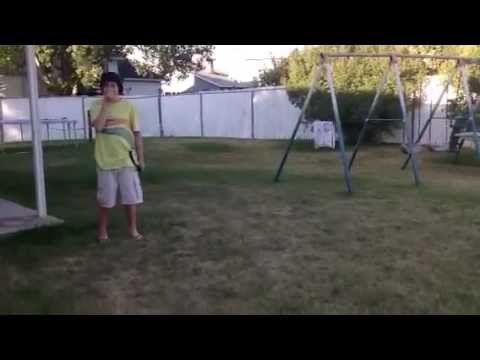 Next time he may not be so lucky!